Hey friends!

Back in the spring I used an old planter to make a rustic centerpiece, but since then I've changed my centerpiece about a thousand times!  

For the latest update I used some wine/liquor bottles that were left behind by the previous owner of our house (they left a ton of random stuff!).  We aren't big wine drinkers, but didn't know what to do with them since many were unopened, so in my cupboard they sat.


I thought I could make use of the bottles by putting them in the planter. They'd add height, and a little interest!   



So I started by pouring the liquid down the drain, washing off the dust they'd gathered in my cupboard, and soaking the empty bottles in a warm water, vinegar and dish soap solution for about 30 minutes.


This made the labels come off quite easily!

While they were soaking, I added a 'fleur di lis' with stencil I've had for ages and some green acrylic paint.  


Suddenly, I was going 'french country cottage' style.  And I liked it!  
I painted the edges of the planter in the green as well, and then roughed the whole thing up with some sand paper, cause it's supposed to look like it's been around a while 🙂

Once the bottles were dry I painted them with black chalkboard paint and let them dry.


I like it.  But it needs more, oomph.
I had some left over Spanish moss from a wreath I made earlier this year, so I threw it in there, and added the word 'Summer' to the bottles in what else–chalk!  One letter per bottle.  Genius!
Guess what else I can write on there???  
Yup, 'Autumn' and 'Winter'.  Brilliant!  🙂
Pardon my excitement, I tend to get giddy when it comes to 
'light bulb' crafting moments!
I also threw in some of the mason jars and votive candles from the spring centerpiece for a little more interest.  

A little 'french country cottage' in suburban southern California.  Easy to make, using stuff I already had, as you know–my favorite kind of project!

Did you update your centerpiece for the summer?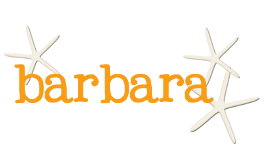 Linking up here: